This Thanksgiving was particularly special. Curtis and I have so much to be thankful for. We have three perfect little babies growing in one amazing sister-in-law, the best family and friends anyone could ever ask for, great jobs that we both love, and so much more! It seriously blows me away at how much support we have received over the last few months from friends, family, and even strangers. Truly amazing!
This year we spent Thanksgiving with Curtis' family in California. We drove down the Saturday before and caught one of Kenny's games. It was "Senior Day" so they recognized all the seniors :)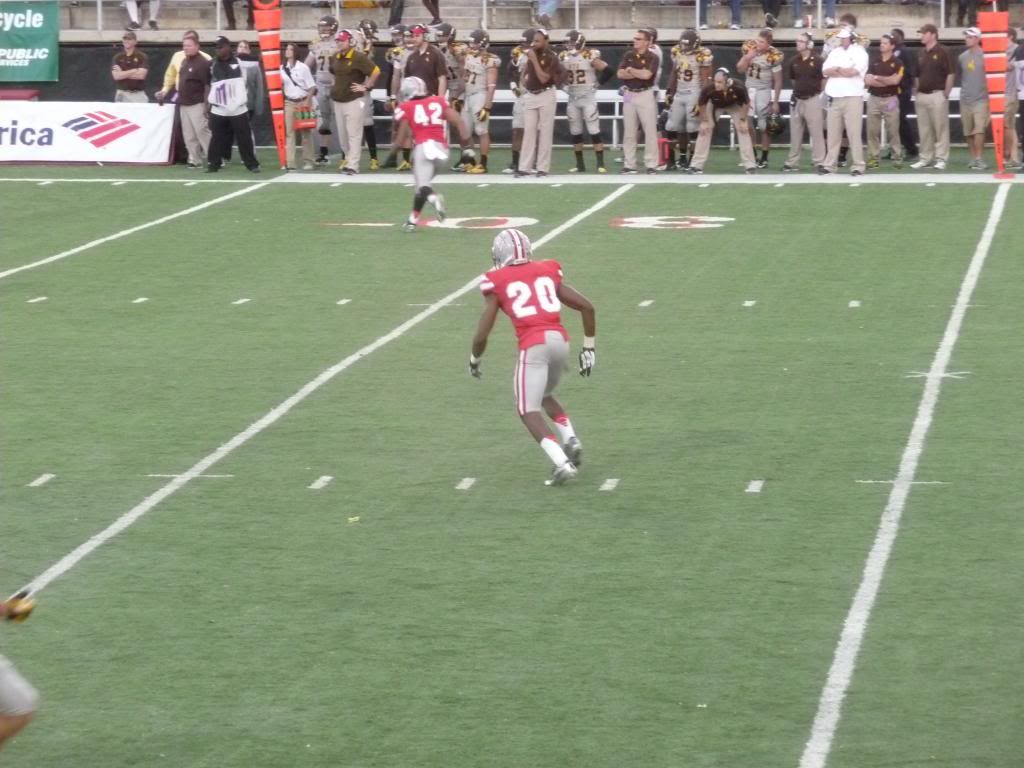 Kenny's last home game! So proud of him.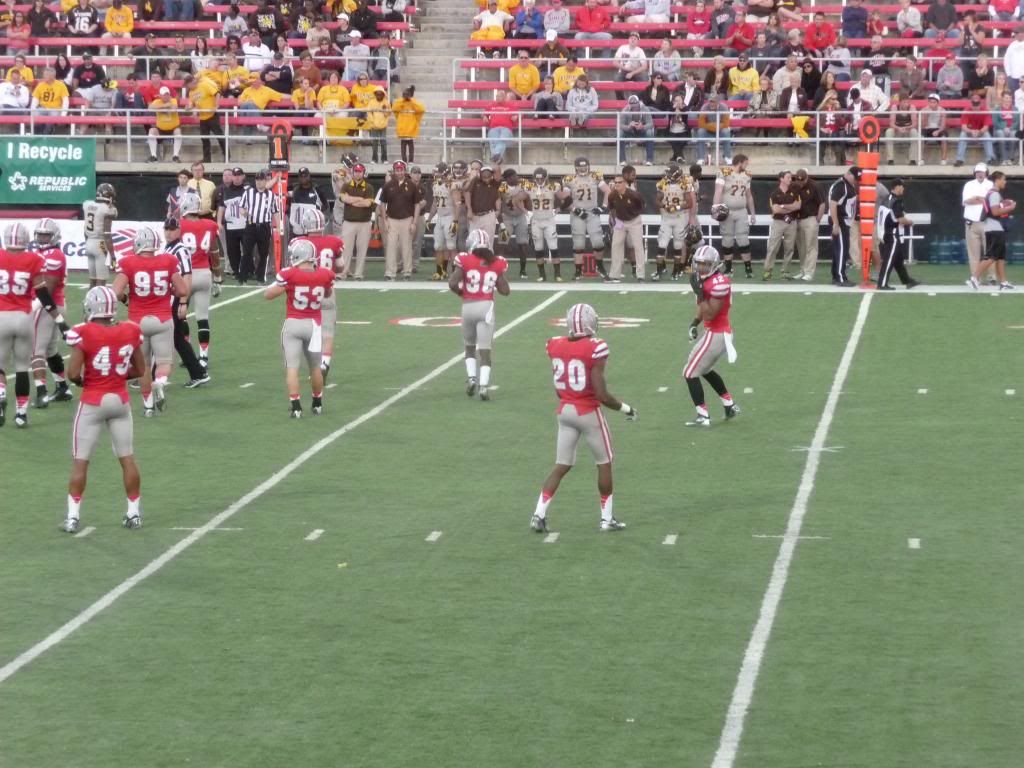 Curtis had to work in So Cal prior to Thanksgiving. We got to spend a few days in Ventura to scout out the area. We haven't picked out exactly where we want to live yet, but I think we narrowed it down to Camarillo or Oxnard. We'll see. :)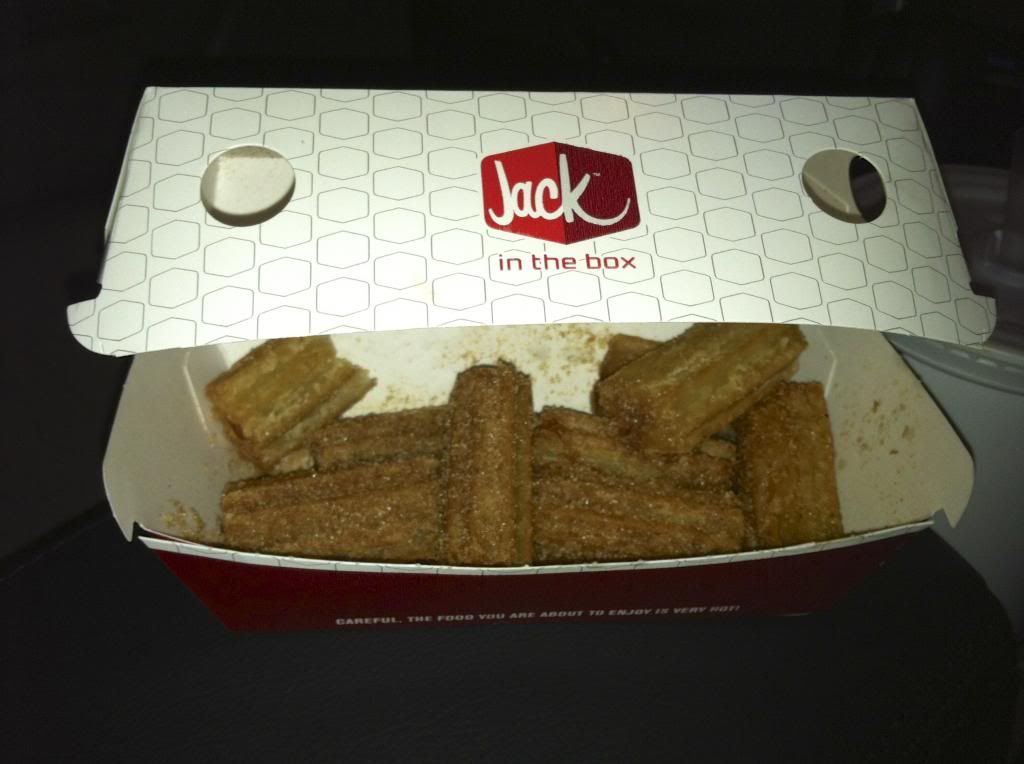 I think over Thanksgiving Curtis ate at Jack-in-the-Box about 17 times. It's definitely his favorite fast-food place. I LOVE the churros!
Tyson came with us. He's going to live in California with Curtis these next few months since I moved in with my friend Kym. Herman definitely has a new best friend. He plays fetch with him all the time. So cute! I miss Tyson so much already. Sounds stupid, but he is totally like our little kid.
We also got to hang out with my brother Mitch's family while we were in Palmdale (I forgot to take pictures). Mitch lives like 10 miles away from Curtis' parents. It's perfect - we get to see him every time we come to town! We went to Outback, had root beer floats, and got to catch up on everything!
Herman's new ride.
Thanksgiving with Cheryl's family!
Curtis & Kim
Herman & Cheryl
Cheryl & Granny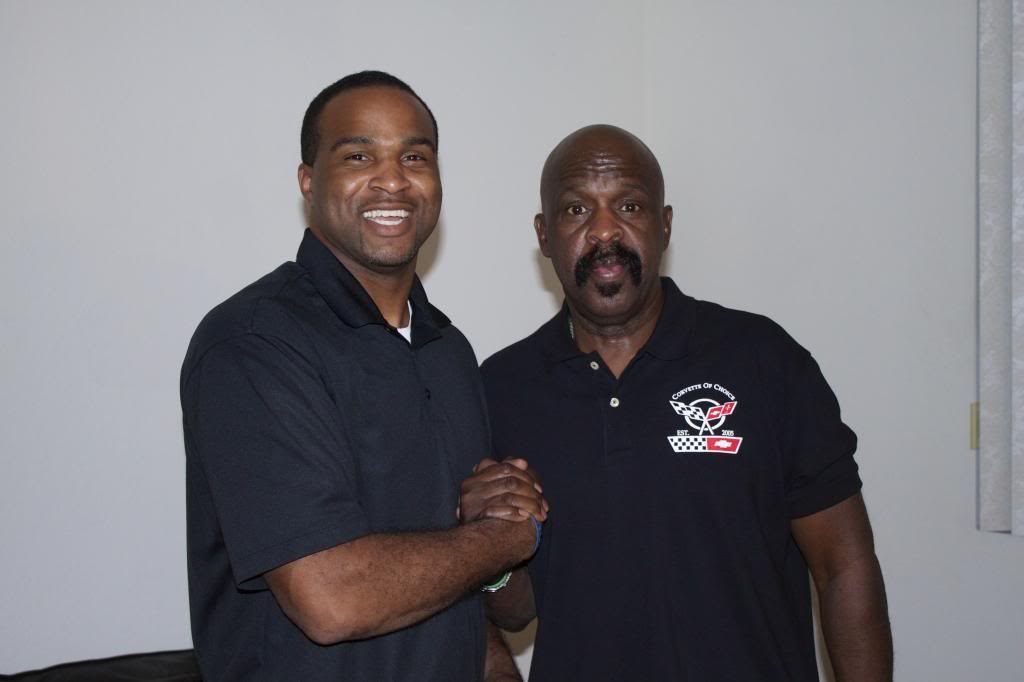 Father & son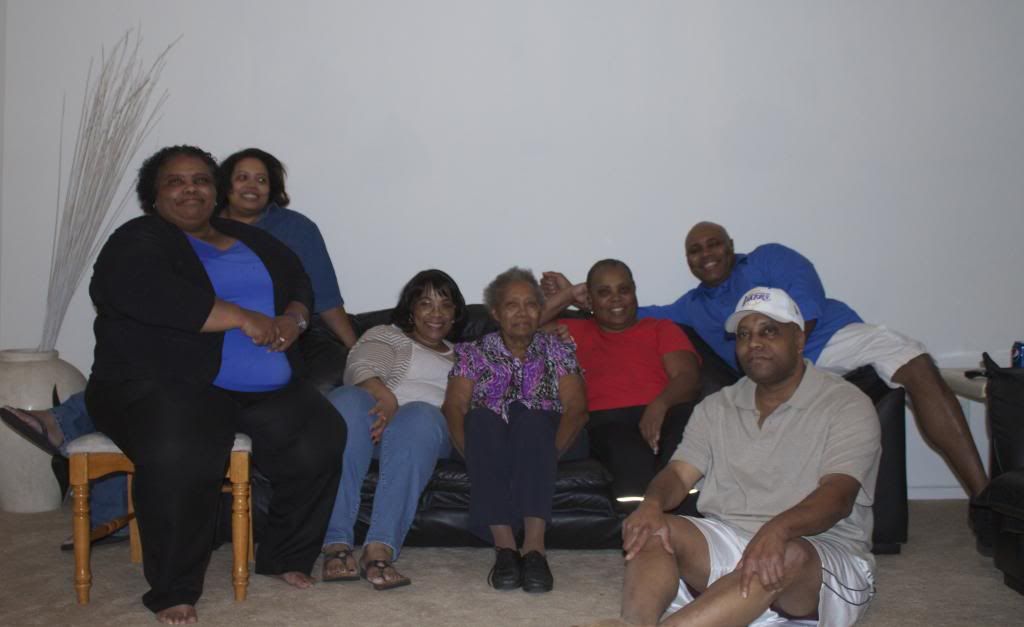 Cheryl and all her siblings (minus her sister Joice)
.love them.